Drug Rehab Center in West Palm Beach, Florida
West Palm Beach, Florida, is a tropical paradise with sunny skies and comfortable year-round temperatures. In the recovery capital of the world, Aspen Behavioral Health is located minutes from the beautiful beaches of West Palm Beach. Aspen is also minutes away from shopping and city center dining. Entering treatment in this serene environment makes recovering at our drug rehab center in West Palm Beach, FL is by far the best choice for anyone suffering from addiction. 
Our West Palm Beach Drug Rehab Center is Ready to Help Addicted Men & Women
Aspen Behavioral Health offers rehabilitation services tailored to individuals and their families. When entering into our experienced drug rehab in West Palm Beach, Florida, our staff of medical professionals will help select the care that's right for you. Our clinical West Palm Bach drug rehab program focuses on individual patient care and delivers the support you need based on where you are at in your journey. We also offer an aftercare program, which is extremely important for any drug rehab in West Palm Beach, Florida, that truly wants to help fight against potential relapses.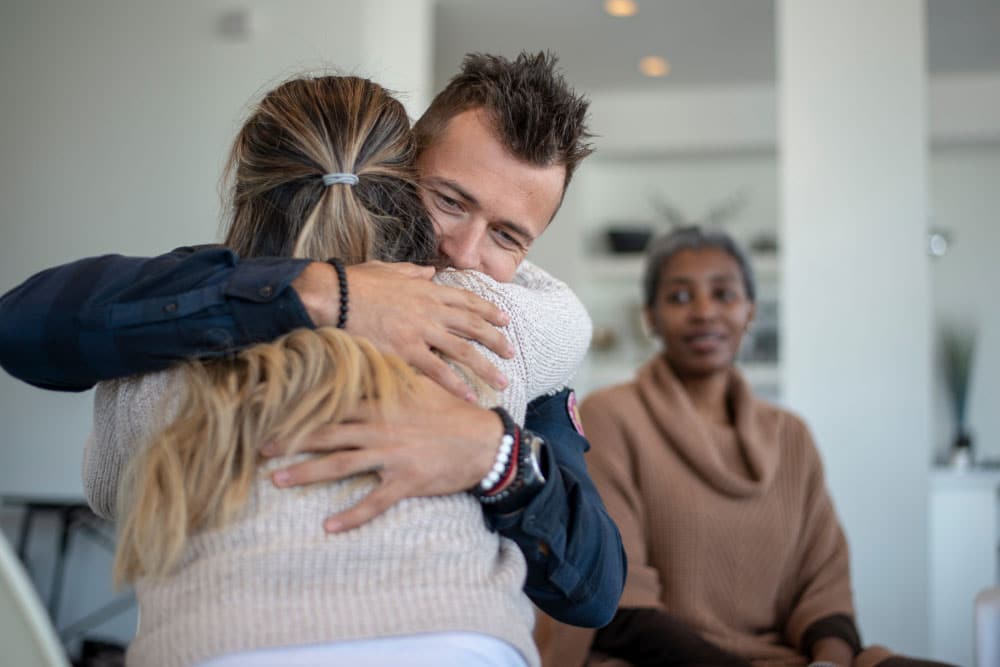 Make Withdrawal Easy With Drug Detox in West Palm Beach
Aspen Behavioral Health's Drug Rehab center near you offers several programs, including a partial hospitalization program. The PHP program allows you to participate in individual, group, and family therapy five days a week. Each client will have an individualized treatment plan to address their specific needs, focusing on their mental health and emotional stability. Once you have completed the partial hospitalization drug rehab program, you will have aftercare in our intensive outpatient program.
Aspen Behavioral Health in West Palm Beach, Florida, offers detox and residential rehab services. It takes 5 to 7 days to detox their body from drugs and alcohol. Our recovery professionals use several medications to help soothe any pain with withdrawal from substances. We have also partnered with several local top facilities that allow us to customize your treatment and tailor it to your mental and physical needs.
About Our Inpatient Drug Rehab in West Palm Beach, FL
After completing a West Palm Beach detox program, you can enter our residential drug rehab, where you will receive quality care 24 hours a day. Our beautiful facilities offer on-campus housing, individual and group therapy sessions, clinical support, and several amenities that others typically don't provide. In addition, our staff of medical doctors, nurses, and medication dispensaries are always available and ready to help.
Our West Palm Beach drug rehab center is accredited by the Joint Commission and licensed by the Florida Department of Children and Families (DCF). Staff at the facility are well-seasoned experts with proficient medical knowledge. In addition, they possess high compassion and dedication for clients.  The programs are also tailor-made for everyone to allow for optimal healing.
An Intensive Outpatient Program (IOP) is Available
Aspen also offers an
intensive outpatient program
. Our intensive outpatient drug rehab program is a structured outpatient program that includes group and private therapy sessions. You will receive on-site support and help to navigate life skills such as obtaining employment, creating a positive schedule, and self-managing your attendance to step meetings.
IOP
helps you reconnect with your life, supports positive personal growth, and develops open communication. Aftercare for IOP is regular outpatient
drug rehab treatment
to help you continue growing.
Our outpatient
drug rehab program
in West Palm Beach allows each person to continue receiving support and help maintain sobriety while leading a normal life. The patient can still receive part-time individual therapy sessions, group support, and care.
Recovery From Drug & Alcohol Abuse Begins Today
Recovery can be a very difficult journey, and taking the first steps to recovery takes a lot of courage. Aspen Behavioral Health is a solution-focused drug rehab center in West Palm Beach, Florida. At Aspen, we put patient care first. We are a private clinic and fully accredited West Palm drug and alcohol rehab center.
We help our patients and their families with effective outpatient services. Aspen aims to give our patients the type of care that will produce the best results while causing minimal disruptions in the courage. Our team of addiction specialists focuses on making the transition to care simple and worry-free. We are here to help you and help you make a fearless decision to choose recovery. The journey to long-lasting sobriety begins here so don't hestiate to give us a call today. 24/7 Confidential Helpline